Leemco Quick Coupler Single-Page Website
Built on WordPress, using Elementor and Guten theme with a video hero section. Extras included SEO, Social Media, and contact form ordering.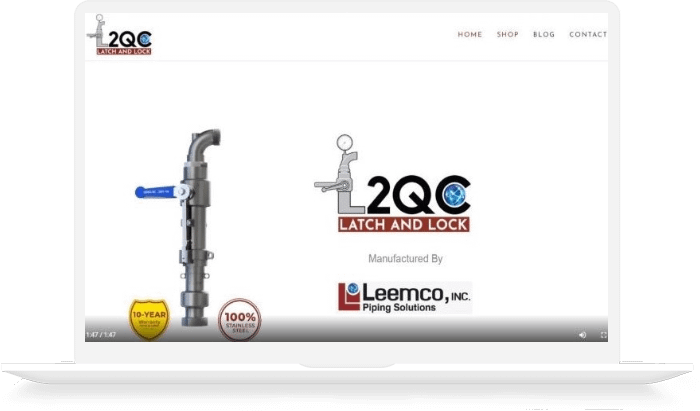 A Single-Page Website For Easy Customer Navigation

Leemco Piping Solutions wanted a one-page website for their new product, the L2 Quick Coupler. The product page we created included an animated video header, easy section navigation, testimonials, and a contact form for ordering. The one-page website format is ideal for promoting a single product in an uncomplicated manner and has led to outstanding success for Leemco.
Leemco is the leader in manufacturing uniquely designed products for golf, commercial and municipal piping systems. Leemco is committed to providing unprecedented irrigation innovations, service, and support throughout the United States and International Market.
One-page Navigation
Video Header
Custom Fonts
FAQ
Testimonials
Remote Blog Integration
Contact Form Ordering
WordPress Website
Guten Theme
Responsive Design
Domain Name & Email
SSL Certificate, Backup
Blogging Function
Hosting & Maintenance Plan
SEO & Analytics (RankMath, Google)
Social Media (Facebook, Instagram)
Speed Optimization (GTmetrix, PageSpeed)
Let's build your next website together
Contact us now for a free proposal.